USA - Southern Border States
Type the names of the southern border states of the USA in order from west to east. You may learn this as a song. It's available for purchase on CD, video, cassette or DVD here: www.audiomemory.com
(800)365-7464 or download it from amazon.com or itunes under "States and Capitals Songs" by Kathy Troxel copyright 2004 Audio Memory.
You may give your answers in any order.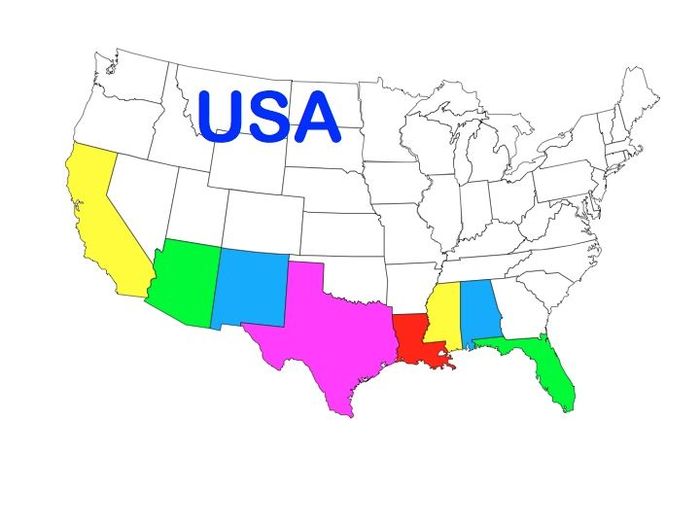 ---
Source / copyright information

"USA Southern Border States Song" from "States and Capitals Songs" by Kathy Troxel
copyright 2004 Audio Memory available from www.audiomemory.com (800)365-SING on CD, cassette or DVD or itunes or amazon.com mp3
Comments